A front entry referesh
After painting and refreshing the 90% of our saltbox home which included the living room, upstairs bedrooms, our backroom and hallway, there was one more thing that needed painted... While I have been thinking a lot about refreshing this space, I couldn't quite come to terms how I wanted to do so. But after some inspiration of people painting their interior doors, I knew I wanted to join the party! Our walls are "Agreeable Gray"by SW, and "Peppercorn" was the perfect deep color grey to pop in our space.
Prior it was just plain boring. A white door, not much wall decor, and the carpet just needed... something.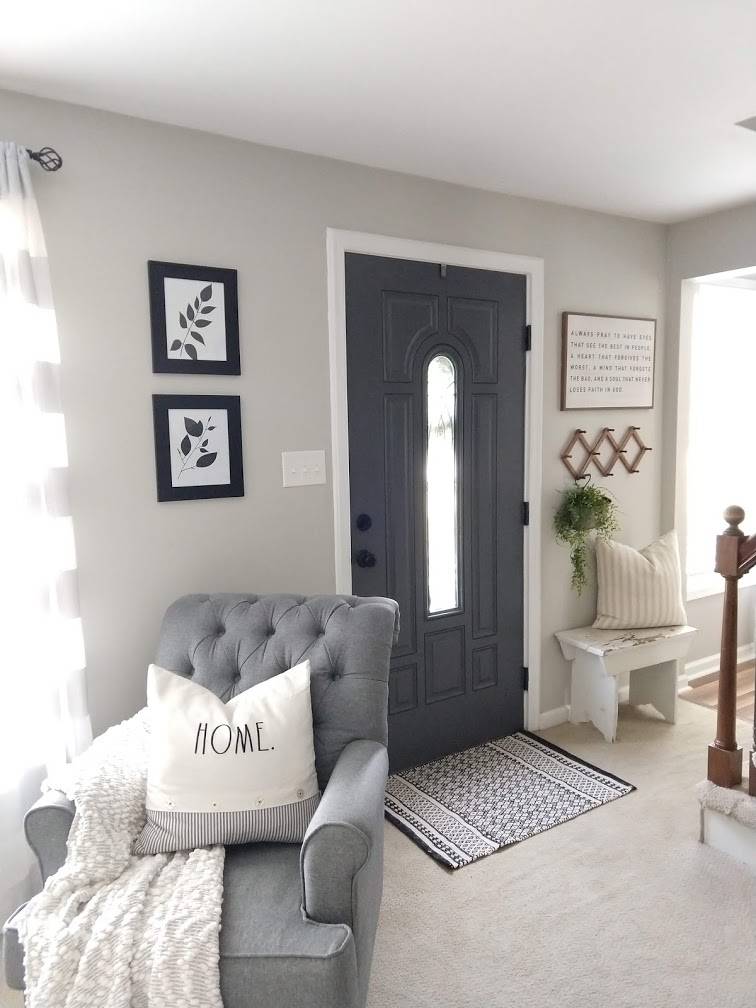 What a difference a can of paint makes! It took me 1.5 days to paint to allow full dry, but was so very worth it! Now that front entryway has a cozy and inviting feeling. The wall between the window and front door was empty, and honestly I had so many ideas in my head as far as how to fill the space, but none of them had I loved. And I feel that loving it, is so important!!!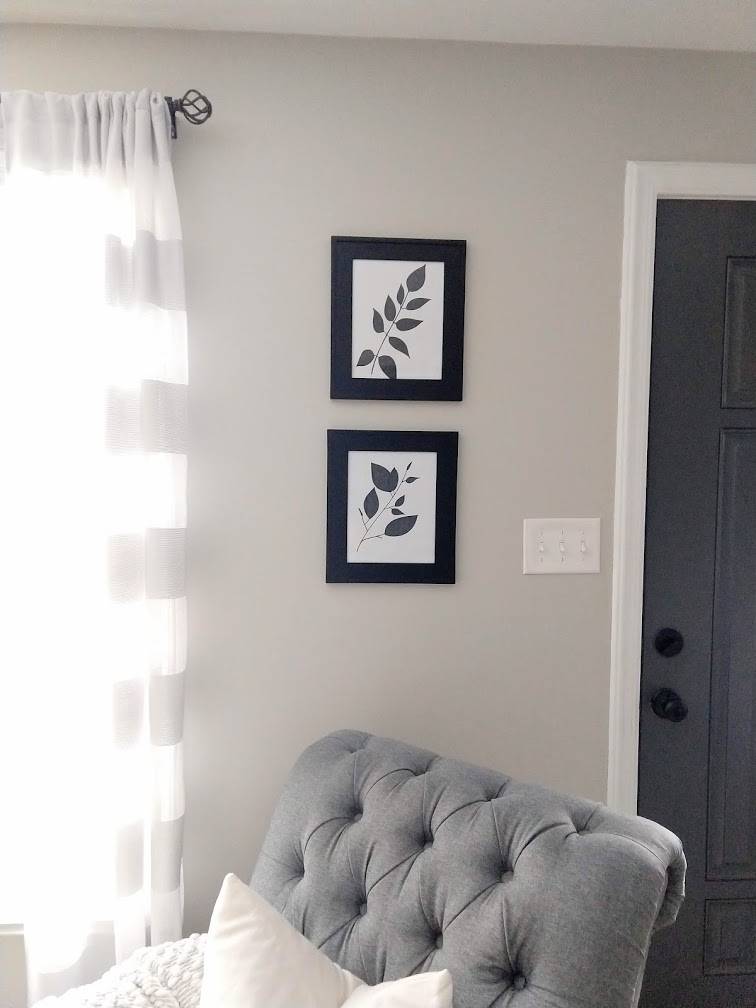 On a whim, I starting drawing up some floral prints and knew just where to put them! I love how the black accents of the smooth grey behind. Even better, I had the frames already on hand thankfully, since normally I struggle with choosing frames, there's thousands to consider!
Here are the couple changes I made, that made a big difference (besides painting the interior front door):
Painting the interior front door Peppercorn by SW
Spray painting the hardware black
Adding an accent rug (click here for exact item)
Drawing up some prints and placing in 2 picture frames we already had
And tadaaaaa!!!!!! There you have it! Four simple changes is all it took before it looked like a whole new space!
Thanks for reading friends!!!!!!
Categories: Projects, New post, Front Entry, Interiors, Paint, color!, Changing it up, Budget friendly, Cozy, Decorating, DIY, Farmhouse style, Inpsiration, Interior Design, Simple, Small space squad | Posted: 02/14/2020