A Master Bedroom Up-do
It comes at sporadic moments where I have some great ideas.... and well, I just do it!
Here is our master bedroom filled with life, brightness and simplicity! What used to be our bedding from almost 3 years ago, which came as a set, is now different pieces that I knew would work well together, and what a beautiful end result it is!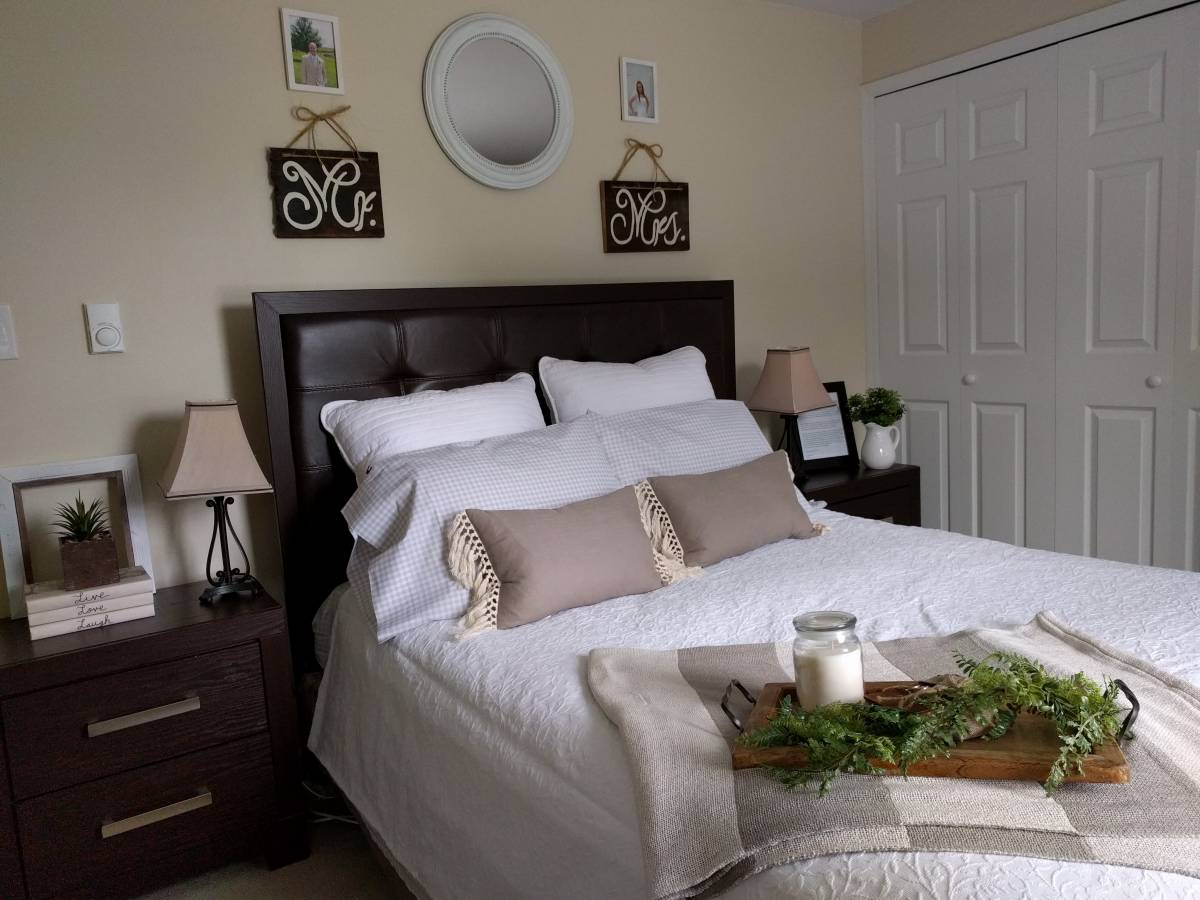 I added light color checkered sheets, and pillowcases to deliver more of a farmhouse style impression. Two vast and vibrant white pillows were added on top of a queen, detailed and white-colored "coveret". Two rectangular decorative pillows were placed in front whose character shows with the unique knotted ends and rustic, taupe color, which matches the bed throw. Lastly, a threaded throw (which was made in Portugal) was added to finish off that homey and enticing aura.
This throw is one of my favorites! Just look at the character!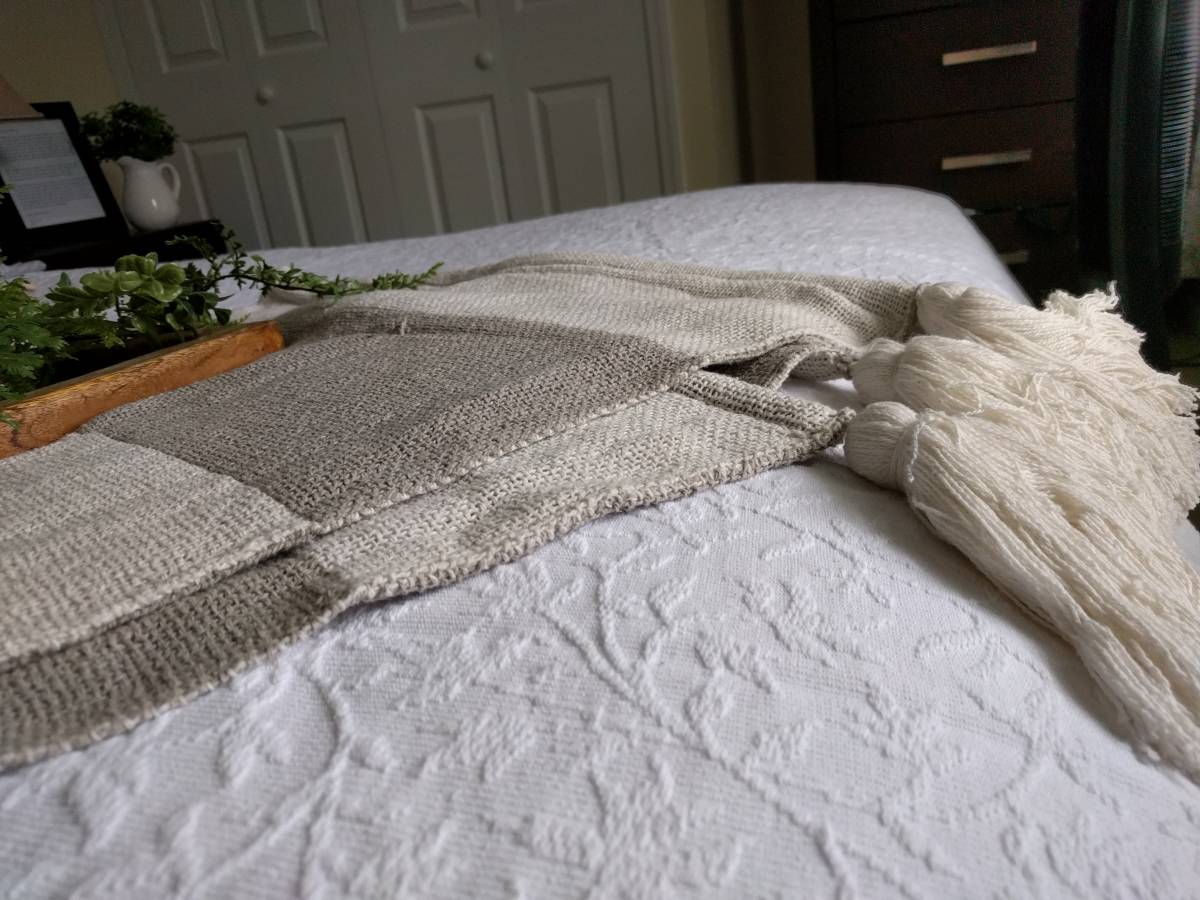 Just to add that extra spice, I arranged a beautiful wooden tray with a sweet spring candle settled inside. This sits beside our vintage bibles with our "fake wedding rings"  tied by twine, in which our ring bearer carried during the ceremony! Surrounding is a vibrant evergreen piece that adds much life and color!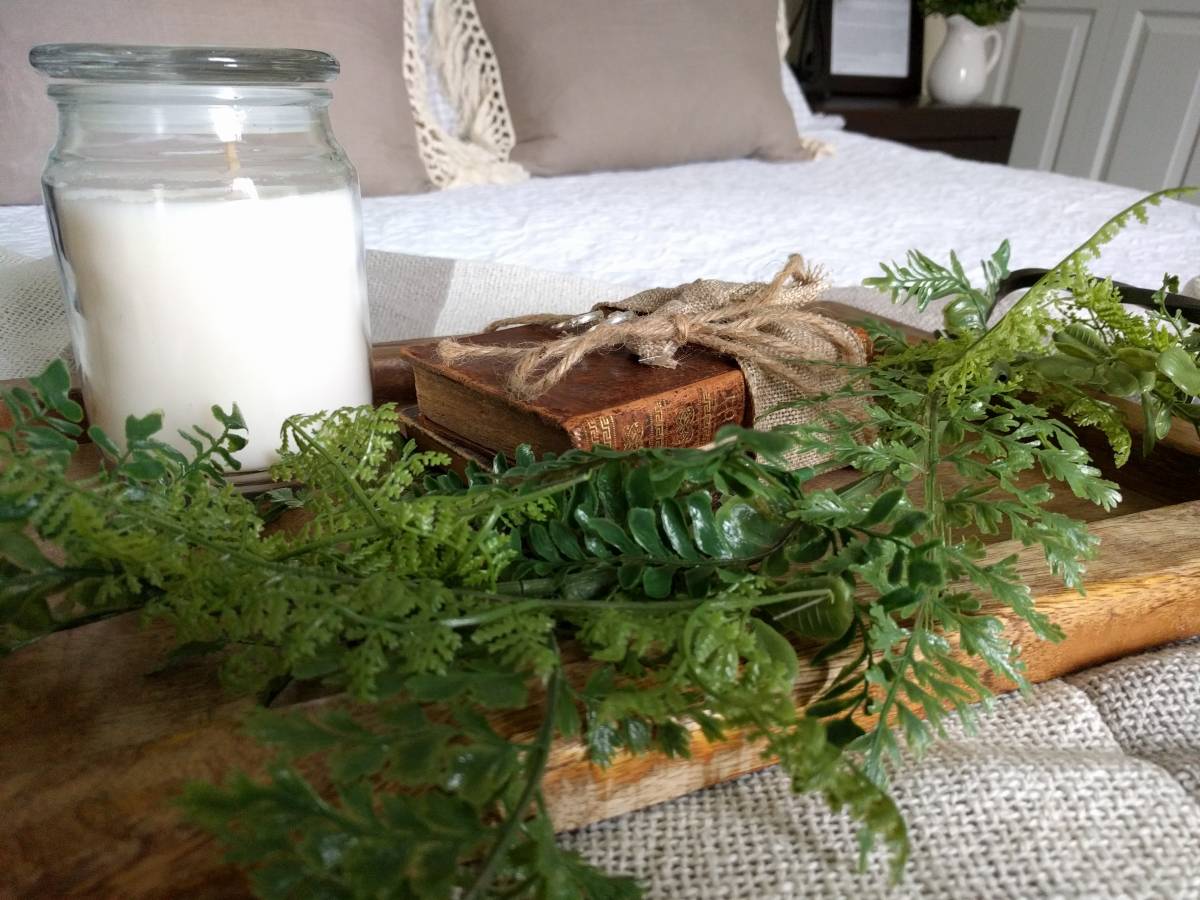 Have many ideas scrambling through your head, but not sure how to apply them? Please ask me! I would love to consult with you and help sort through those ideas and create something you have been envisioning.
Categories: Benefiting, Fresh, Interiors, Lively, Adding spice., Changing it up, Cozy, Decorating, Interior Design | Posted: 05/20/2017