An office is getting revamped!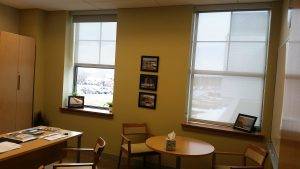 Hi Ladies and Gentleman! I am so excited to say, I have another office project starting up within the next couple weeks! Desk jobs can be a little draining especially when your desk is lacking in personal touch. For this space, the goal here is that by the time this space is accomplished, anyone who walks into this office, is to feel stress-free, open minded, and most of all feeling Lively! When meeting this beautiful lady whom occupies this room, you will be surrounded with lots of calming and cool colors, which is a variation of: French country, modern and industrial styles, and most importantly her family and favorite places to be, are all going to be incorporated in part of that.
So keep your eyes peeled for updates coming your way!
Categories: Interiors, Adding design, color!, Cozy, Decorating, Interior Design | Posted: 02/17/2016