Let me introduce myself!
Hi Friends! It's been a little bit, and I have yet to formally introduced myself. Let's start with 5 fun facts about me!
My favorite color palettes are: Mint/Blues, greens, greys and whites. While these are simple and clean colors, what I love is that they are very modern and industrial like of colors as well. This also allows the space to feel larger and inviting.
My very first plane ride was to Europe! My husband and I, married for just one year at the time, celebrated our anniversary in London, Paris, and also at a best friend's wedding in the Netherlands!
Coffee(with creamer) is my best friend!
I volunteered 3 years at a local ambulance as an Emergency Responder.
I never used to run, in fact I hated running and everything that came with it. That all changed once I realized my health and numbers weren't where they should be. And that needed to change! Dreaded runs, turned into just runs, which turned into what they are now, runs I can look forward to. It all started on treadmill in the basement, and now continues on at various hiking locations, locals parks, and trails! My first 5k was in April 2012, am now happily running 4 miles, and looking to sign up for a 5 miler run this summer.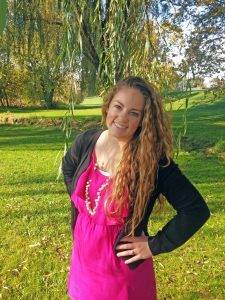 What got me started in the Interior Decorating field?
Growing up as a little girl, I was pretty particular how and where things were set up in my room, and sometimes even my parents rooms! As I grew up, when visiting family and friends homes, I would continue to ask about helping clean, rearrange and redecorate. Now I look back and wonder what they thought about me doing this. Around the time I got married in 2014, when purchasing our first home, I realized how much I really do enjoy decorating and re-arranging things in our home. And more than this, I knew that I would enjoy doing this for others and helping them create a design for their space which they have always dreamed of.
My husband is a very talented web designer and developer, and as such, he  helped to design and build my very own website! After my website was created, I have finished some projects and accomplished some pretty awesome blogs that you should check out! My decorative work is a start up of goals and a desire to provide exquisite in home design help so that you can finally have that space you have always been dreaming of. To me a home is meant to be a place you can kick your feet up, while being unique, comfortable, and a place family and friends can gather while living out the joys of life. I am willing to meet in your home or office to discuss your thoughts, as well as brainstorming with you on what your space will develop into. I work with items that you already have in your home, as well as working with you to purchase new items as needed to decorate the room. So get on your feet, gather your ideas and contact me, I'd love to hear from you!
Categories: Interiors, Decorating, Interior Design | Posted: 02/13/2016