Meet the spouse: Peter
After a messy previous relationship, I was done with online dating. I felt I was never going to meet the man of my dreams, a man that I have prayed for every single day. While I thought I deleted my account because of being in that previous relationship, apparently I did not. Towards the end of my last relationship, I kept getting reminded that with a notification saying "you have a message from Peter". I can't tell you how many times I deleted the notification, I wanted nothing to do with it.
One late evening while resting, I again received the notification again, and I will not lie, I was about a half a click away from hitting the delete button with my mouse... UNTIL I heard a voice that said, "Brittany, do not do that, you need to look at this message."  So I read "Hey, hope your doing well! You don't have much of a profile to go off, but from the bit that is here, ya seem like a quality girl. So have you always lived in the Lancaster area? Besides being in school, what else do you like to do in your spare time, or what do you care about most in life? Anyway, Happy Friday :)!
It was that simple short, sweet, and thoughtful message that started our life together! :) We messaged each other back and forth from April 26th until May 15, 2013. And so, May 1st Peter officially gave me his phone number, May 2nd he starting adding me to his prayers, May 9th we met face to face at Issac's in Ephrata, Let me tell ya I immediately had butterflies when I saw him walking up to me.  Peter had a smooth bald head, freshly groomed facial hair, wearing a plaid shirt with some Nike sneakers. He showed off a beautiful big smile and pretty blue/green eyes:) Then May 12th we had our second date at Lost in Treasure mini golf. At the beginning of June (oops, we don't remember exact date) we became boyfriend and girlfriend! :)
While my parents were talking about marrying Peter before I was that following fall, I knew this was the man I was going to marry. Just a couple months later, on Feb 9th, 2014 Peter got down on one knee during the snowfall and I said YES!!!!!!!!!! Six months later on August 2, 2014 I was walking down the isle in a beautiful white gown, marrying the man I have prayed for daily for so many years!
Well now that you know how we met and got married, I want to share just why I love him so so much!!
He is a faithful leader. Where I am weak he is strong, and vise versa. I am scatterbrained, easily get overwhelmed, I am not a math person (so I do not do the bills) He's got all that covered. Peter is organized, and knows how to keep me in line when I am all over the place. While everyday is not perfect, He is strong and loving in every situation. He initiates. He initiates, prayer, devos, problem solving, communication to deal with conflict etc. He leads by example. He is a strong believer (Christ comes first), patient, has personal discipline, pure, kind, respectful, and loving. I thank God for my faithful leader.
He is adventurous. Ever since day one that we were united as one, I have wanted to travel (my parents weren't big travelers) with him to places I have always wanted to travel. We have been to many cool places like, Europe, the Mid West, Hawaii, Maine and this summer we are going to Iceland!!! He is always up for spontaneous hikes, and picking up and exploring new places as weekend getaways. Whether it's something he's a little nervous of doing or hasn't' done it, he's is willing to give it a try.
He is totally supportive in all my thoughts and dreams. Though he may think they aren't always ideal, he's constantly encouraging me to chase those visions and dreams. Now if there is something outrageous, I am thankful he is able to be open about that.
He always listens. Not only am I a worrier, but my brain constantly is thinking. There are times I know I am blabbing his ear off when he is trying to get stuff done. But he is just so sweet, by stopping what he is doing and giving his full attention. Though he may not have much to say sometimes depending on the the conversation, I love that he makes eye contact and want me to pour my heart out.
I LOVE that he can fix and/or build anything, and if he doesn't know how, it's just a click away from learning on youtube. He sees everything differently than I do. I usually feel I get myself into a mess whether it's computer related or trying to place something I just bought. "Peter it isn't working!",  "This won't stay up", "ugh I have tried so many times, I can't do it." He is right there to jump in and fix the problem so calmly. He sees that all it needs is some extra muscles, glue, an extra nail. If I vision it, he can build it- like our built ins, the new shelving in the master bathroom, our pretty kitchen table and bench, our desk and... well the list could go on. "Peter to the rescue!"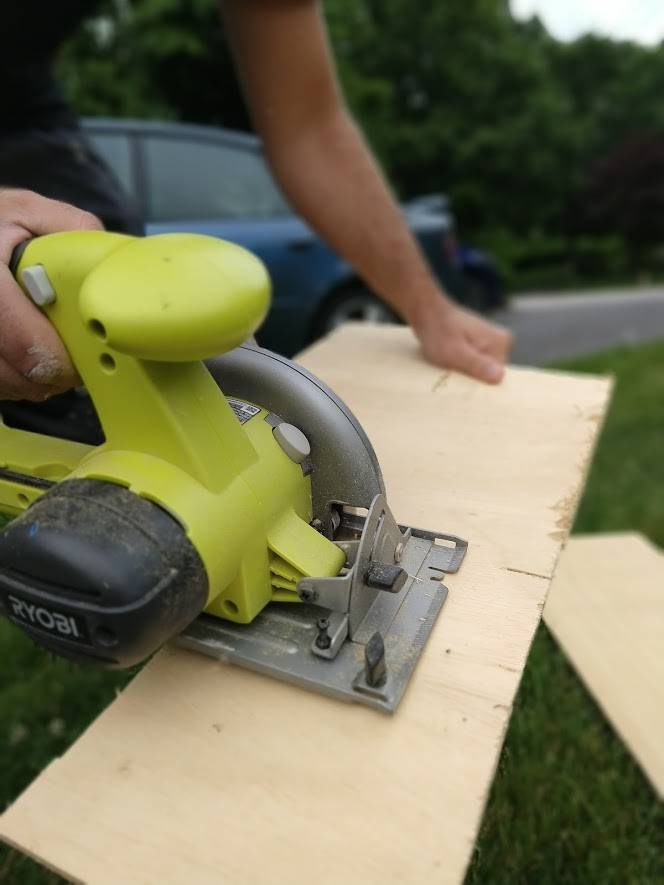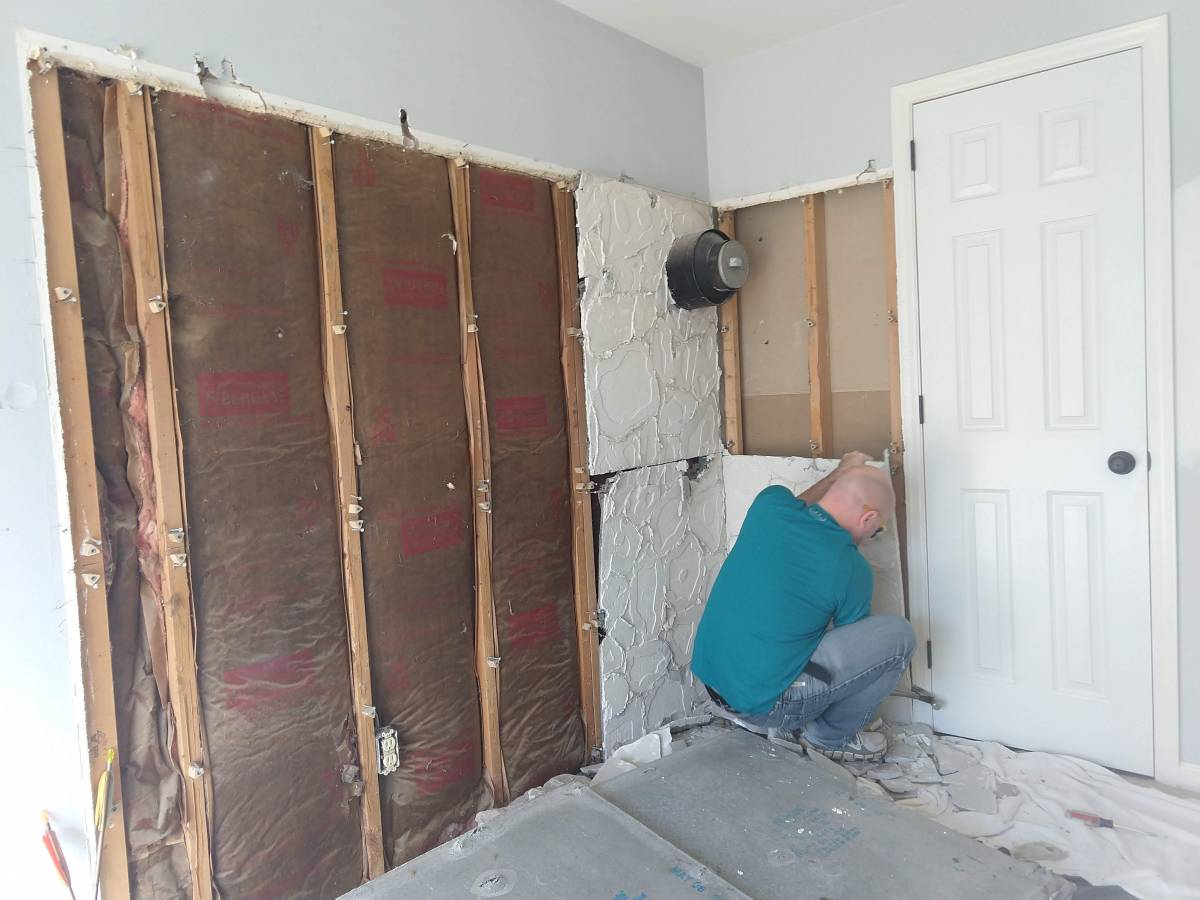 Here is a little snippet of how we really have gotten started on our home projects that have grown into bigger ones! While we were in the midst of wedding planning, Peter and I were house searching, and after only a few homes we fell in love with the 2nd one that we currently live in! Our saltbox home! It all started with applying gallons and gallons of paint, to switching out the ugly cream outlets to pretty white ones, switching out light fixtures, to pitching the old brown interior doors and adding the 6 pane doors and applying new paint to our kitchen cabinets. That was the simple way of sprucing up the house for the first couple years.
The first custom project that Peter completed was building a cabinet for our laundry room, then finished by repainting and adding shelving for more storage. Next after that was our kitchen table, you can see that see blog here. From there I think each project has gotten bigger and bigger, meaning more time consumption and the amount of effort being put in. We gave the kitchen a face lift that included: new sheets overlapping the old counter tops, adding air stone for the backslash, then adding new flooring to the downstairs, and both bathrooms, excluding the living room. Redoing our Master bath included, repainting the vanity, switching out the light fixture, replacing old sliding doors, to a beautiful bronze rod and a neutral shower curtain, redesigning and building the shelving storage closet, and reconstructing our built-in closet. Instead of paying a ton of $$$ for a bench to add more seating at our kitchen table, Peter built that in less than 4 hours! Lastly our back room was done, now that was the biggie! Talk about a transformation!!! See our beautiful project here. I would love to go into detail, but that would take all your time! So please check out the blog to see more! :)
Now that we have done many projects these past few years, we keep asking ourselves what can we do next??? And you may be asking what are they going to do next... I will be writing another blog on that!
While I know that I went ahead and used online dating as a way to meet my forever, it has changed so much since I personally have used it. It can be very dangerous. You ought to be very careful in how you present yourself on there, what info you give out, and when/where you would choose to meet. For example, all I put on my profile was my first name, my religious beliefs, my interests and what exactly I was looking for. If a message comes up without any text showing first, don't open it, that is not good... If there is a man out there meant for, he will in a clean, and respectful way approach you with a short and sweet message.
Thanks for reading, I had so much fun writing this for y'all!
Categories: Let me introduce you, Fixer Upper couple, Blogger, New post, Speaking the truth | Posted: 02/01/2020