Our Hoover Powerscrub Deluxe Carpet Cleaner
We previously purchased a Bissel deep cleaning unit, and although it did the job, we needed something better that got deeper into the carpet. We have the original carpets still in our home from moving in, and they needed some TLC until we replace them. We are replacing some carpet with flooring, but we are planning to keep the upstairs carpeted, so we thought it was smart to keep one on hand.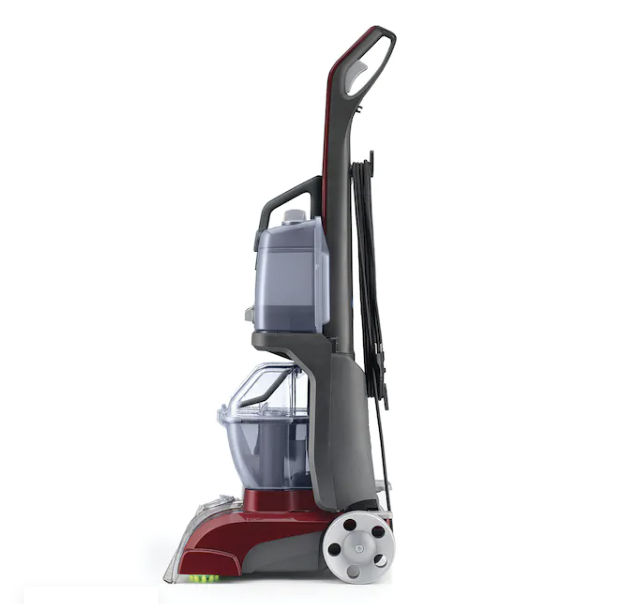 Besides having the original carpet in our home, we not only love hosting people in our home, but we have 2 adorable shihtzus. So everything combined makes for daily wear & tear on our carpets. Once our Bissel took a dump, we kinda just brushed it off and didn't do anything about it. Well it was time to get another, we did some research and so Peter and I went with the Hoover! Although we have not used it more than just a few times (so we can't give a full review on it), the few times we have used it we have been very pleased.
Here are some highlights:
Lightweight
Automatic Detergent Mixing system- Provides the correct mixture of cleaning product and water to ensure better outcome
Wash/Rinse selector
Dual Tank system - This separates clean and dirty water so you can easily fill, empty and rinse
Carpets dry fast
Exclusive spin scrub technology
Cleans more than just your floor!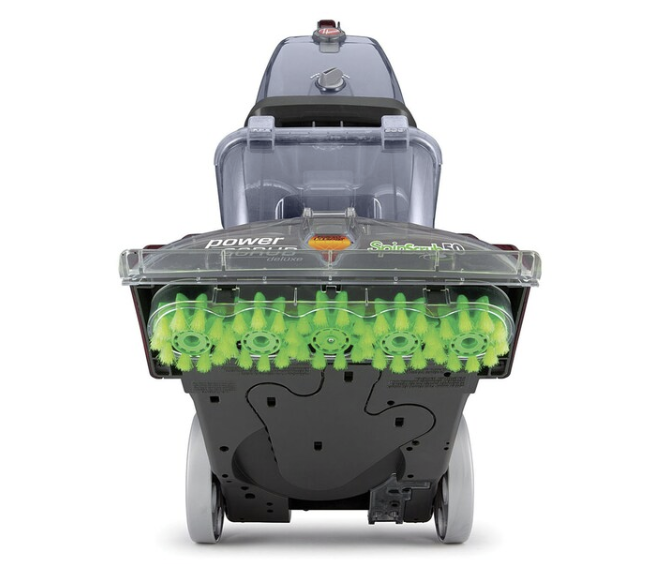 Tools included: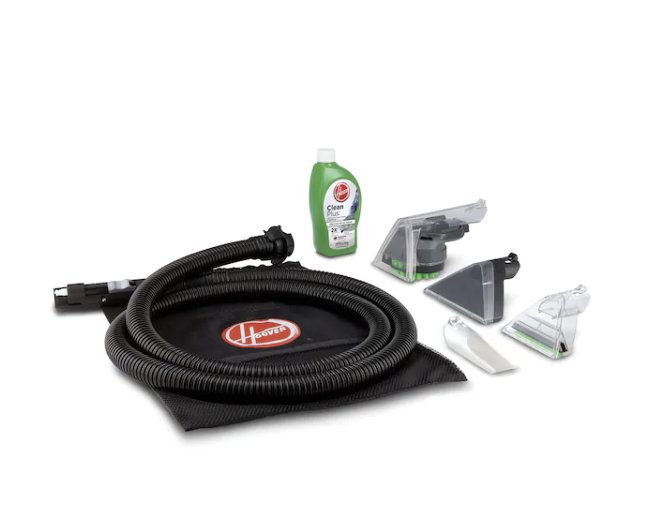 Spin scrub hand tool - Having rotating brushes it helps to provide the scrubbing action that some spots may need to remove those hard stains.
Accessory Hose - Attaches to the cleaner to allow more extension for cleaning.
Stair tool - 2 built in rows of brushes to help provide getting in those creases and small areas on your stairs.
Upholstery tool - Made specifically for your furniture, brushes are soft and piece is plastic to ensure no damage to the material.
Crevice tool - Great for around those baseboards and hard reaching areas.
Mesh Tool Storage Bag
Please see this link which will not only show you the product, but also look at the manufacture's instruction booklet.
So you ask, why did you go specifically go with this product? Let me share.
Before purchasing another carpet cleaner there were specific things we were looking for. Such as: price point, lightweight, tools that come with it, a deep cleaning focus, something that will not leave our carpets soaking wet (like the previous product we had) and the durability of the cleaner. And so far this deep cleaning carpet cleaner has met those needs!
Thank you for reading!
Categories: Cleaning, Blogger, New post, Spring, Decorating, DIY, Home_and_living, Inpsiration | Posted: 05/05/2020