Christmas Home Decor in our small Saltbox home 2019
In case you didn't know, Christmas is next week! How about that?! I am going to share an almost complete tour of our saltbox home that sits between town on one side and farmland on the other. Did I tell you how much I just love where we live?!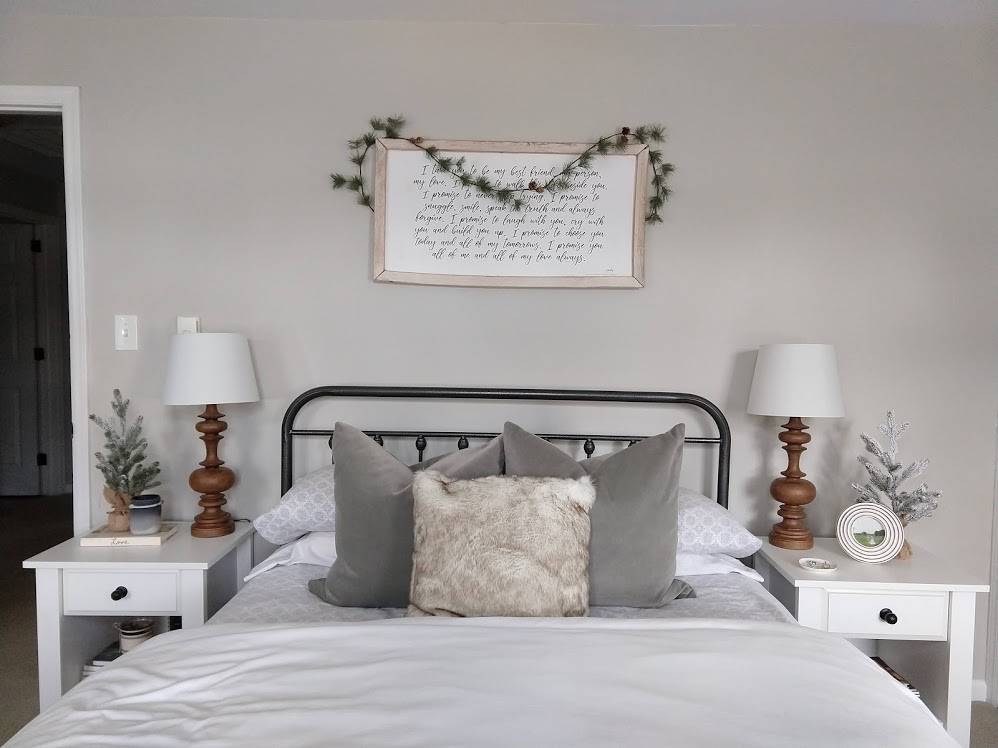 Let's start in the Master Bedroom! My favorite part of our room is that it has 3 windows!!! Which means we get a ton of light during the day, and I love it! As you can see we don't have a tree in our bedroom, which I would love to plan for next year, but we added some other fun, affordable and cute items! Not much was changed, but all the small touches make a big difference.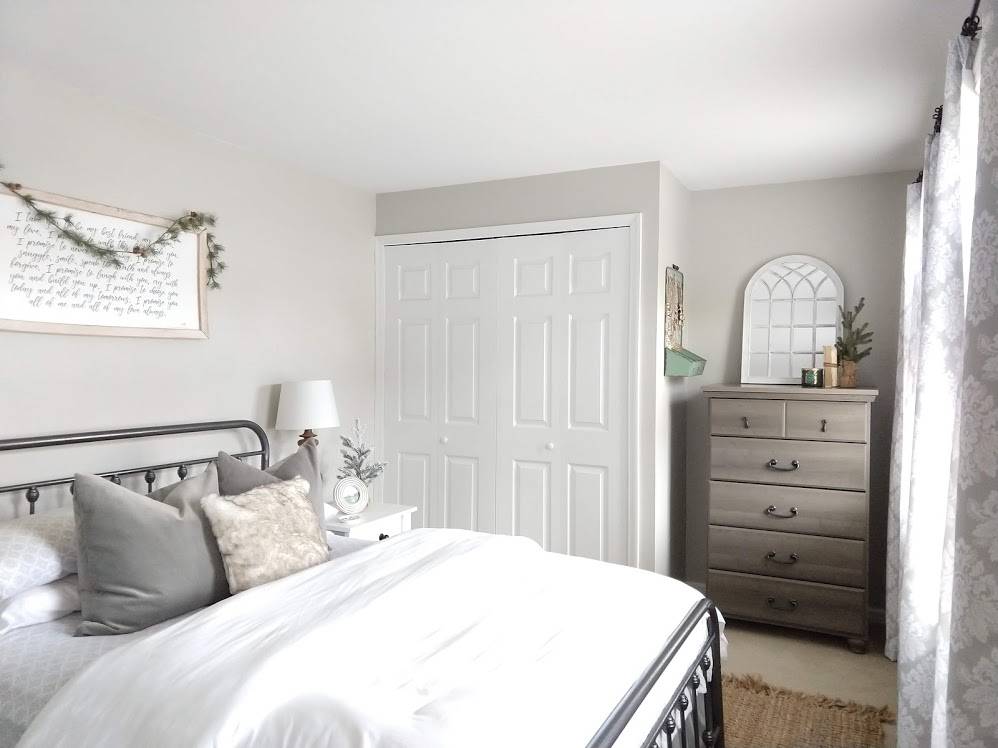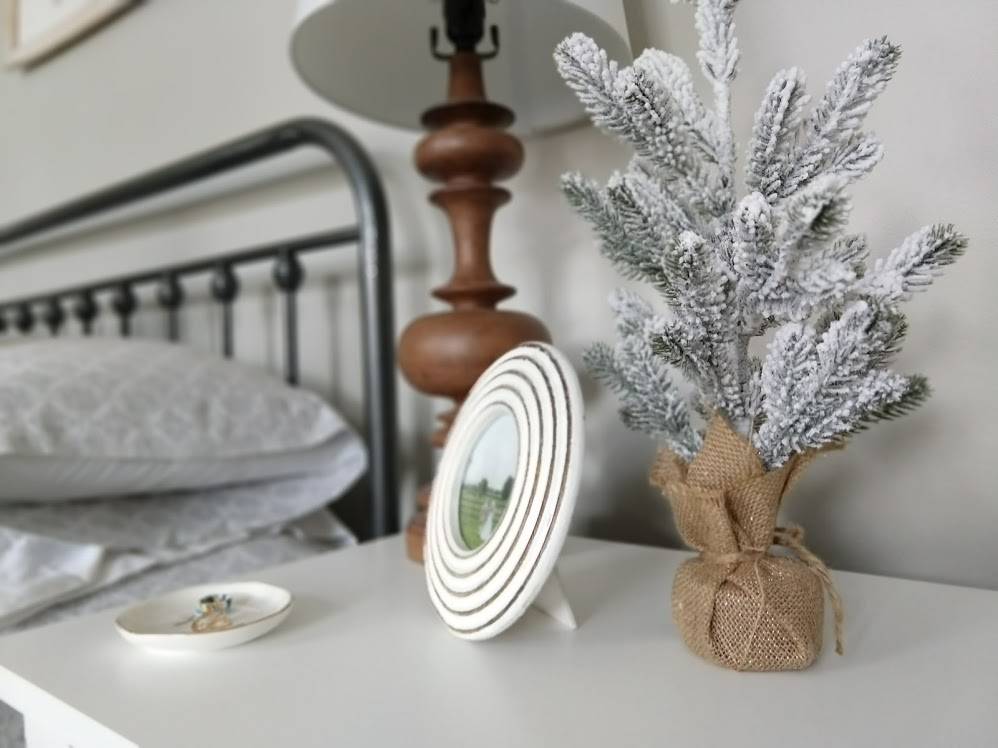 This season has been super busy for us, so I apologize if everything isn't just perfect. But hey, it's a space that is lived in every single day! So it's ok.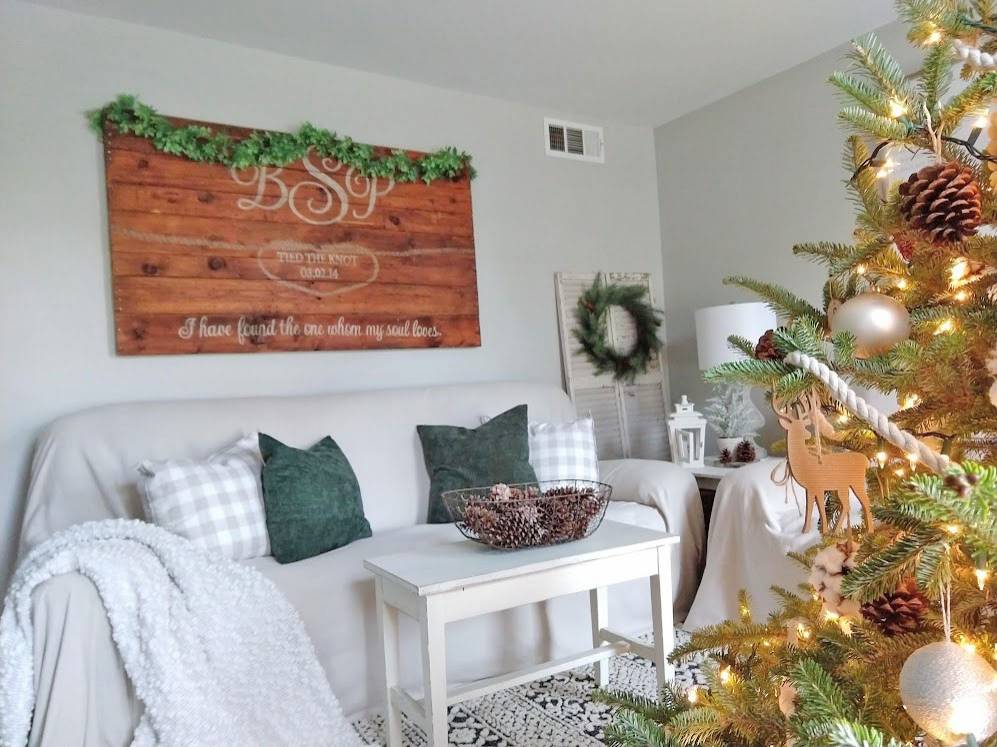 This is the room you see right when you walk in our front door, our living room.
While living in a unique home, from our downstairs you can actually walk in a full circle through all the rooms... How cool is that?! I can tell ya that when our fluff balls get in their running spurts, they absolutely love it! Our petite kitchen is directly off from our living room. One of my favorite things to do to this space, is add Christmas garland around the sink! It's simple and adds so much to a small space.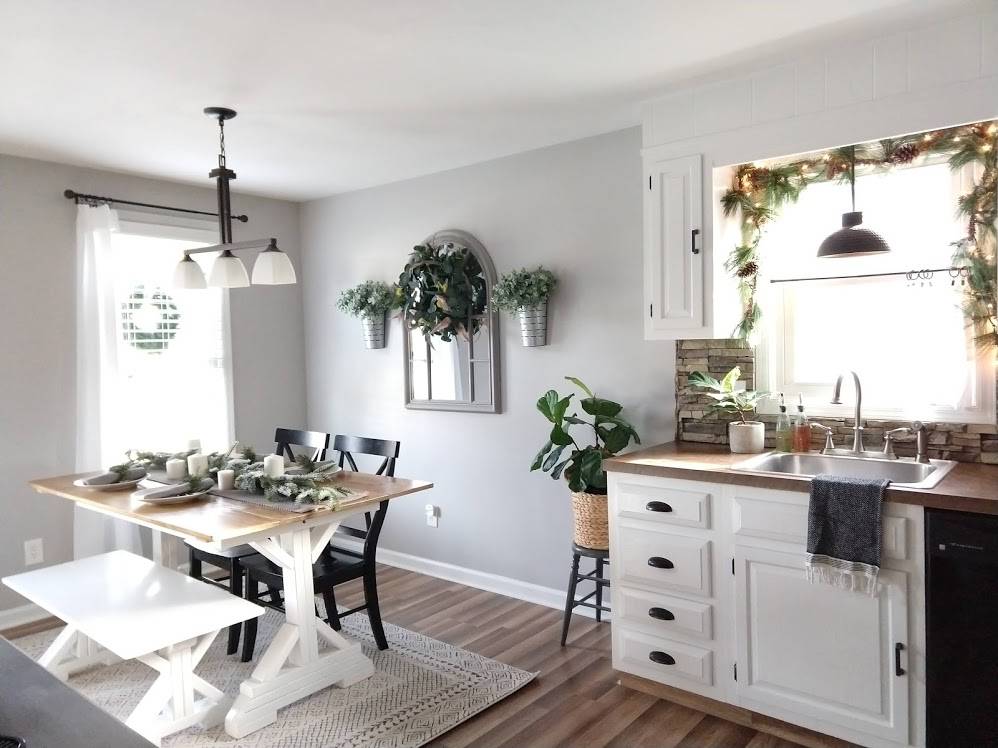 Our sweet little kitchen
Who cannot love a coffee buffet in their kitchen/dining area?  See our  "A coffee buffet transformation" here.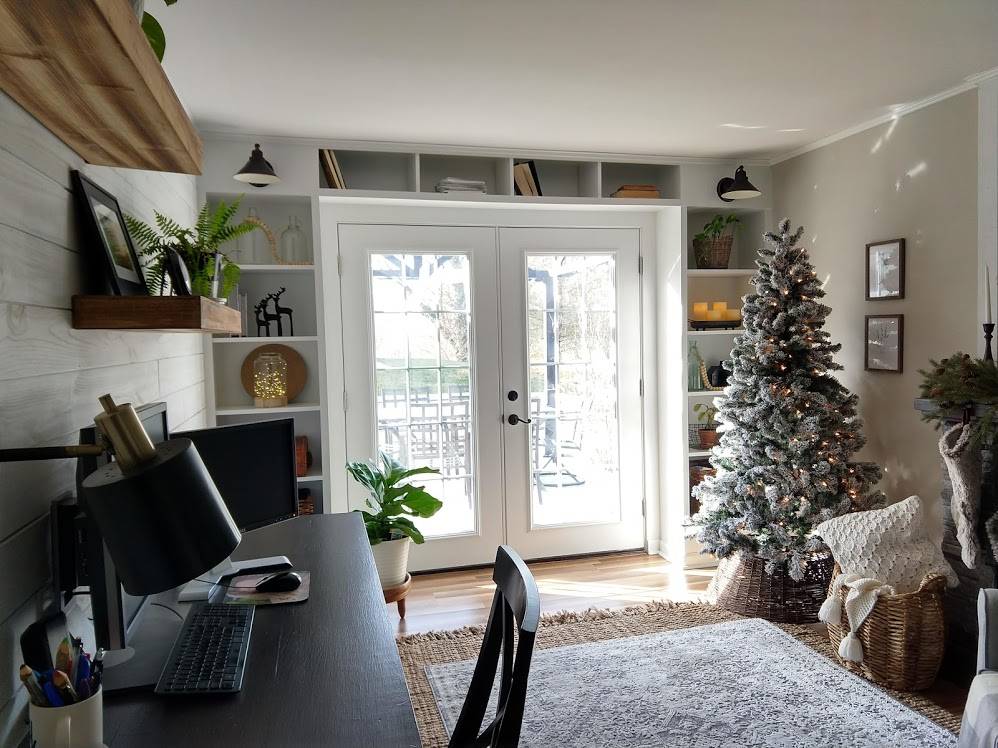 Our back room, which I feel is definitely the coziest room in the house! This was my favorite room to decorate this year, between the mantel and the built ins!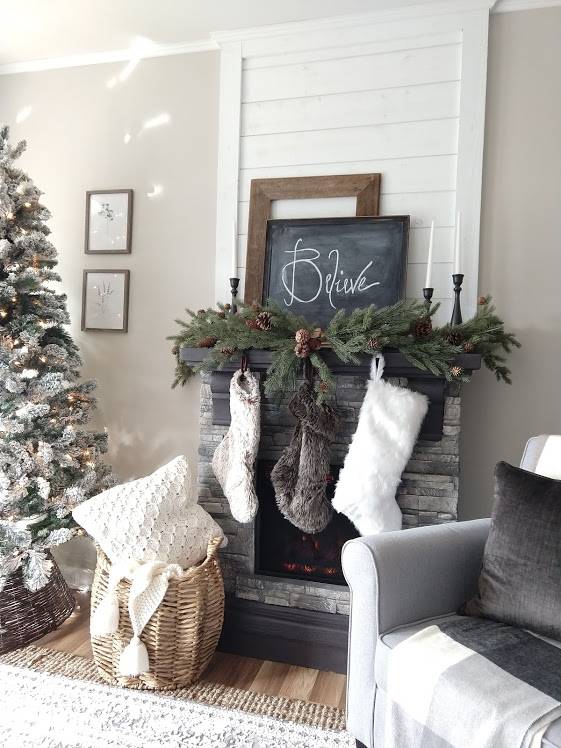 "Our Back Room Transformation" was the biggest and longest DIY home project we have completed, but yet our most favorite. Why? Check out the blog!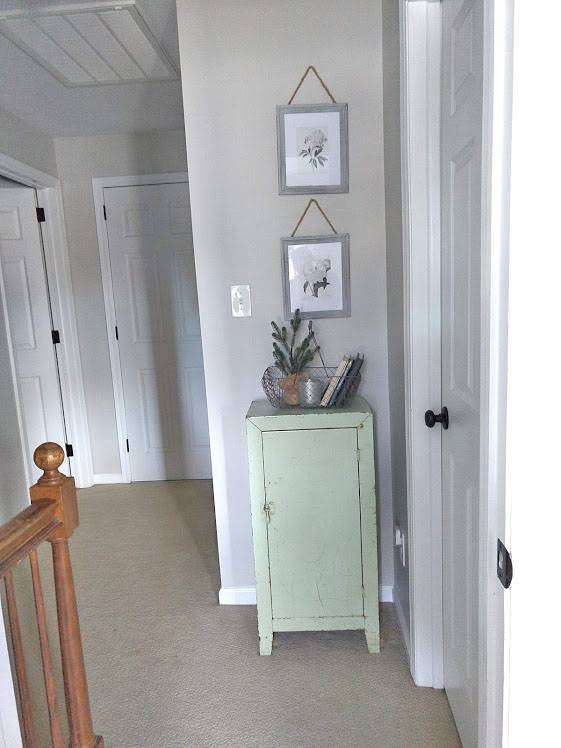 Although this is the only tiny area that we have in our upstairs hallway, we love dressing it up for each season!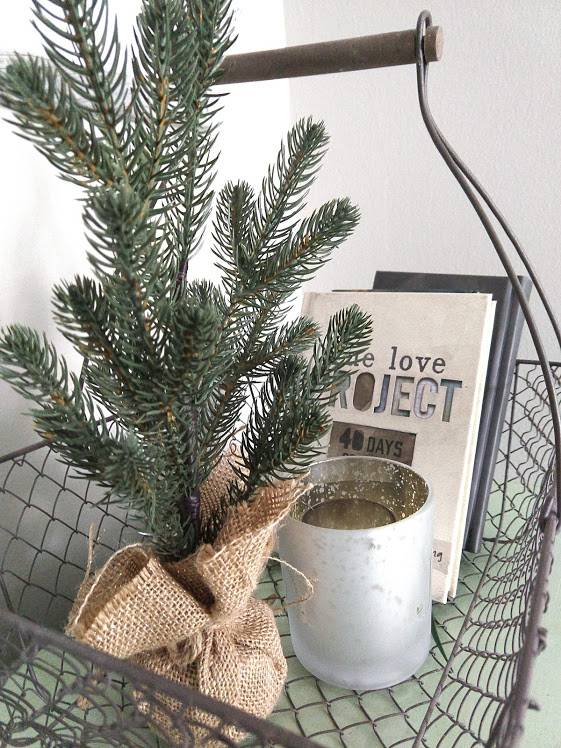 I hope you enjoyed exploring our home along with me, and hope to see you back here again soon!
Categories: Budget friendly, Christmas, Cozy, Decorating, DIY, Farmhouse style, Holidays, Home_and_living, Inpsiration, Interior Design, Joy, Neutrals, Seasonal, Simple, Small space squad | Posted: 12/20/2019